AWNL Gifts
Giving is more than a simple act, it's a profound expression of love and thoughtfulness. At AWNL, we make this experience extraordinary.
Whether you're looking for a jewelry gift for him or a unique gift for her, our curated collection offers something for everyone.
Make A Statement Of Pure Love
Enchanting Gifts for Her
Don't settle for the ordinary. Choose a gift that's as unique and enchanting as she is.
Revitalize His Style
Elevate his fashion game with our exquisite range of jewelry gifts for men.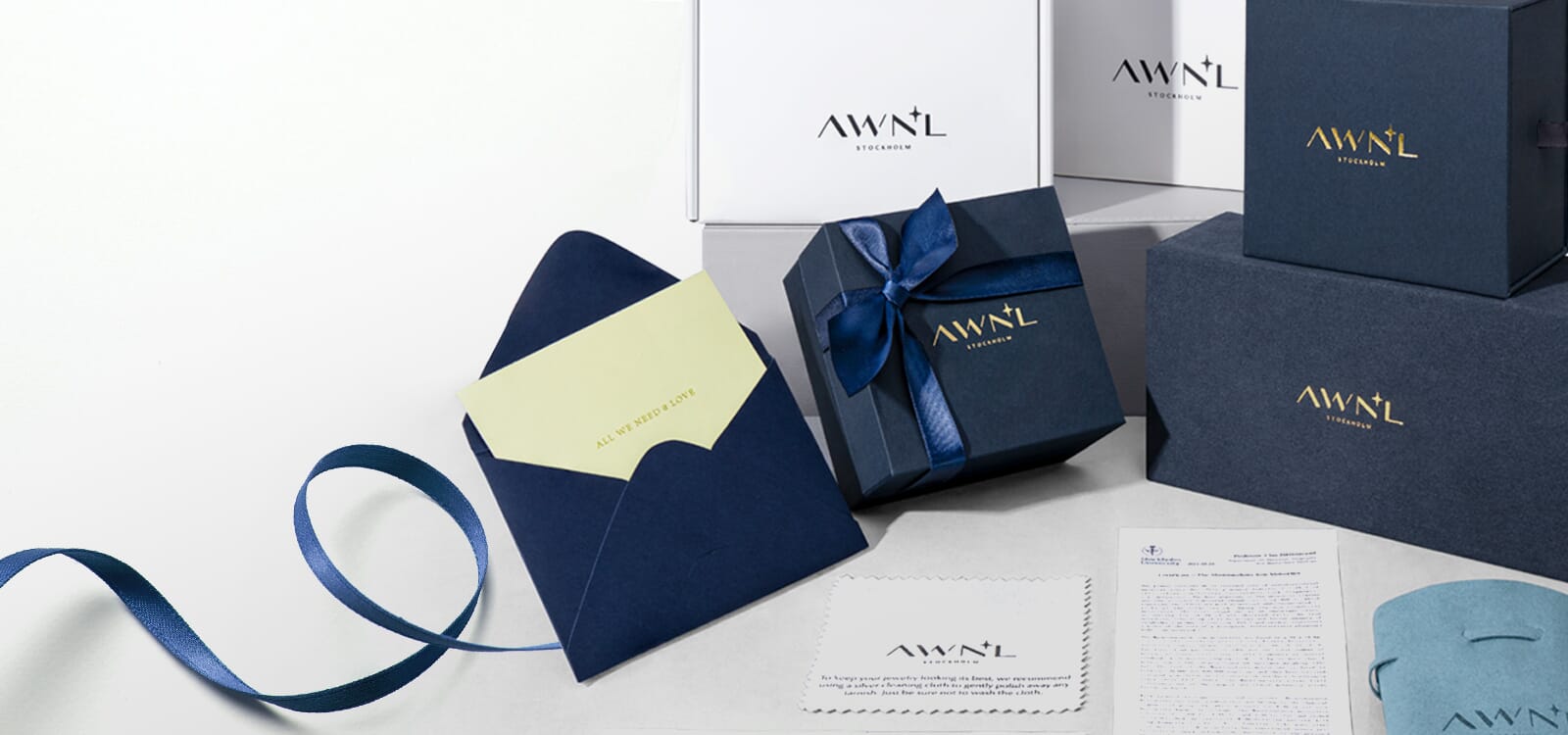 Enjoy Free Gift Wrapping
Made from eco-friendly materials, our products offer guilt-free luxury and style. Each item comes with a personalized card and a Certificate of Authenticity, elevating your sustainable experience.
Learn More
Bespoke Adornments
Want to add a personal touch or have a specific design in mind? You're only a click away from making it a reality. Our team is on standby to bring your vision to life. Learn More.