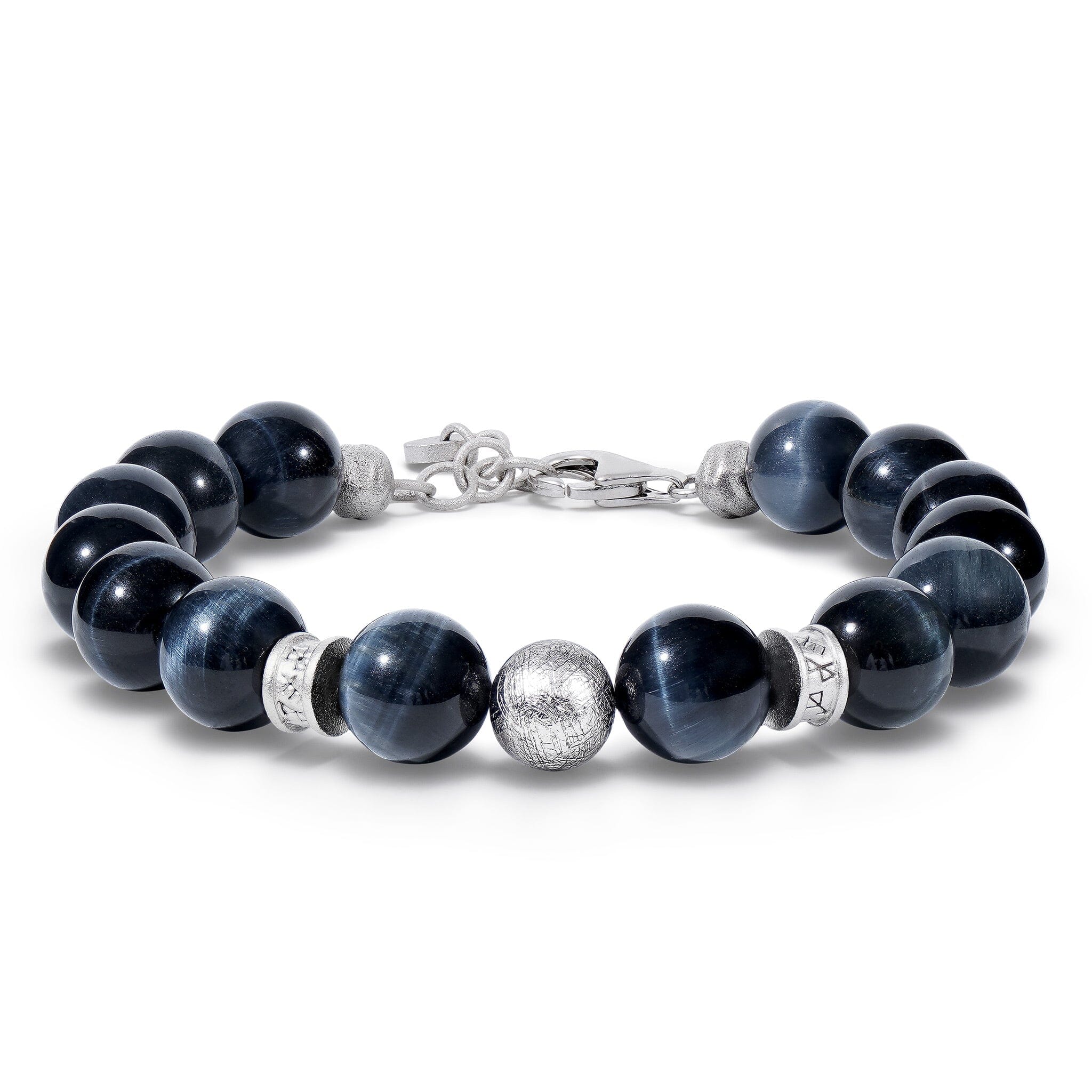 Hawk Eye & Meteorite Rune Bracelet
Sale price
$339.00
Regular price
$339.00
(/)
---
For wrist size: 5.9" - 6.3" | 15 - 16 cm
For wrist size: 5.9" - 6.3" | 15 - 16 cm
For wrist size: 6.3" - 6.7" | 16 - 17cm
For wrist size: 6.3" - 6.7" | 16 - 17cm
For wrist size: 6.7" - 7.1" | 17 - 18cm
For wrist size: 6.7" - 7.1" | 17 - 18cm
For wrist size: 7.1" - 7.5" | 18 - 19cm
For wrist size: 7.1" - 7.5" | 18 - 19cm
Exquisitely crafted, this bracelet fuses elegance with intense magical protection. Master artisans inscribed Runes, creating a fortified shield to repel sorcery and energy. A rare meteorite amplifies potency, transforming it into a talisman. Hawk's eye gemstones bring protection and luck. Wearing it is like safeguarding oneself with a mystical ward, providing confidence and serenity. 
Ancient Mystique
Harness the power of Runes, meteorite, and Hawk's Eye.
Energize Your Look
Blue Tiger Eye and Swedish meteorite, a symbol of protection and energy.
DETAIL

Standard Men's Fit | Customizable for All
SHIPPING INFORMATION
FREE SHIPPING
International Shipping Available: We offer secure and efficient worldwide delivery.
Free for Orders Over $100: Local delivery or postal mail used (Mostly PostNord / USPS).
Delivery Time:
-Regular: 3-7 business days (up to 15)
-Holidays: 7-10 business days (up to 20)
EXPRESS SHIPPING (FedEx/DHL)
Expedited Delivery: Available for a fee to most parts of the world.
Processing Time: 1-3 business days.
Delivery Time: 5-7 business days.
*Tracking info within 48-72 hours.
*Need Help? Contact customer service for urgent requests or delivery questions.
REFUND & EXCHANGE
RETURNS OR EXCHANGE
Eligibility: Return new, unopened items within 30 days for a full refund. Custom products, sale items, or gift cards are non-refundable.
Shipping Costs: Refunded if the return is due to an incorrect or defective item.
Refund Time: Expected within four weeks from the date of the return shipment.
HOW TO START A RETURN
Contact us at info@awnl.se or talk online.
Provide photographic proof of good condition.
Follow instructions for sending your package.
Note: Returns without notification will not be accepted.
Hawk Eye & Meteorite Rune Bracelet
Sale price
$339.00
Regular price
$339.00
Choose options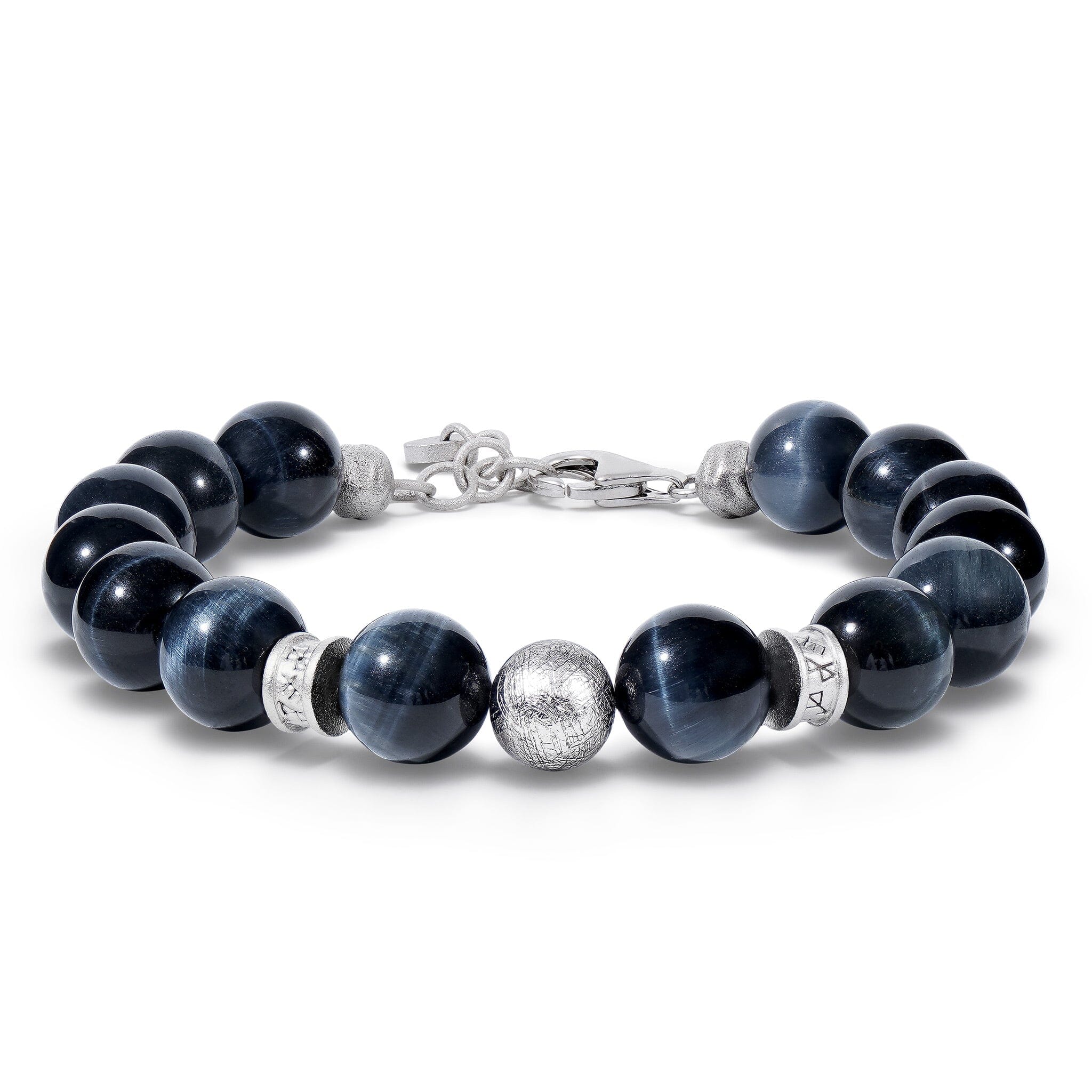 Sale price
$339.00
Regular price
$339.00
(/)
---
For wrist size: 5.9" - 6.3" | 15 - 16 cm
For wrist size: 5.9" - 6.3" | 15 - 16 cm
For wrist size: 6.3" - 6.7" | 16 - 17cm
For wrist size: 6.3" - 6.7" | 16 - 17cm
For wrist size: 6.7" - 7.1" | 17 - 18cm
For wrist size: 6.7" - 7.1" | 17 - 18cm
For wrist size: 7.1" - 7.5" | 18 - 19cm
For wrist size: 7.1" - 7.5" | 18 - 19cm
View details